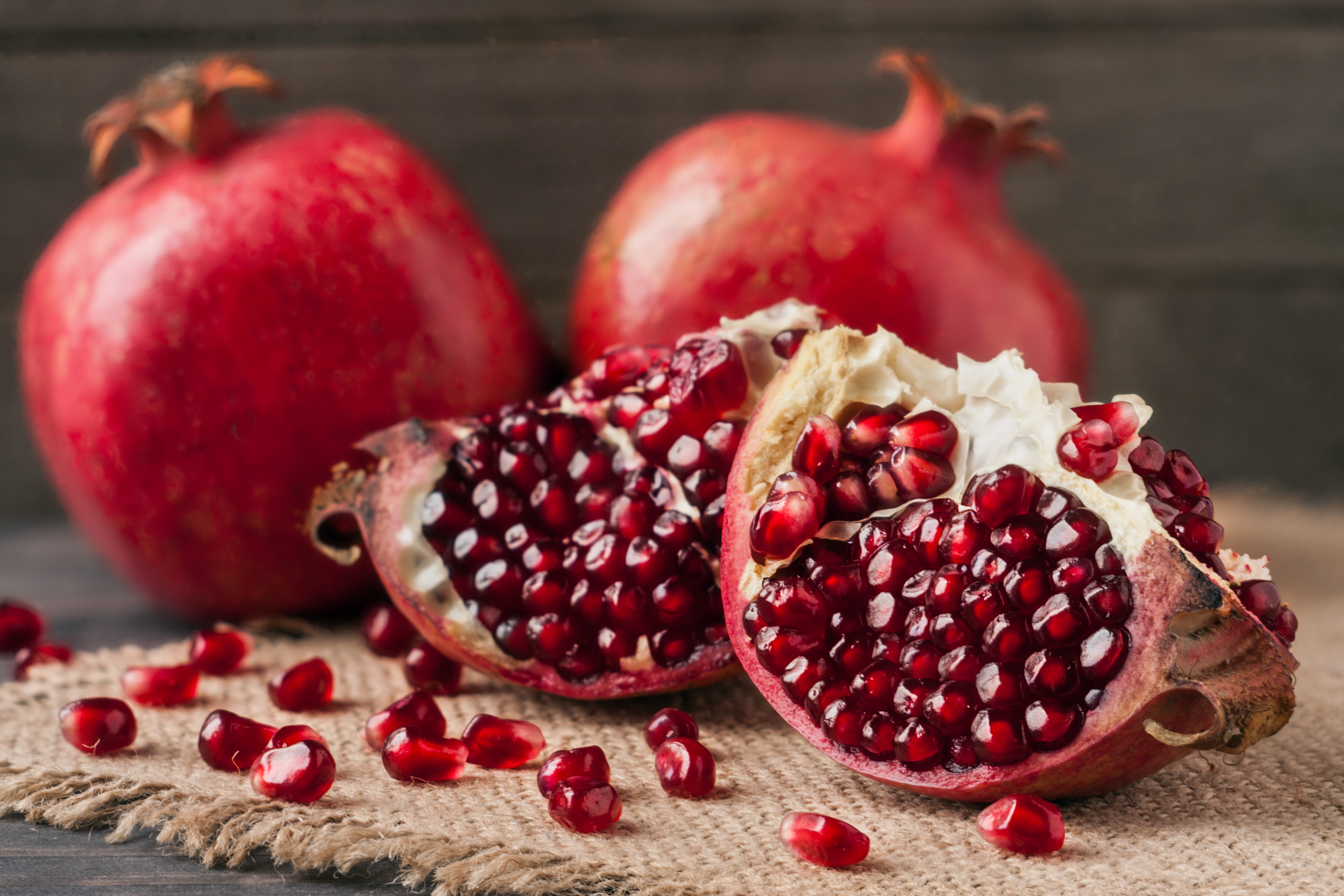 Pomegranates are rich in iron, protein, fibre, calcium and carbohydrates. Due to the high nutritional value, it can be very effective in increasing the haemoglobin levels and ensure healthy blood flow.
Consume a medium-sized pomegranate daily.
You can also add a glass of pomegranate juice to your breakfast daily.
2 teaspoons of dried pomegranate seed powder can be taken with a glass of warm milk once daily as well.