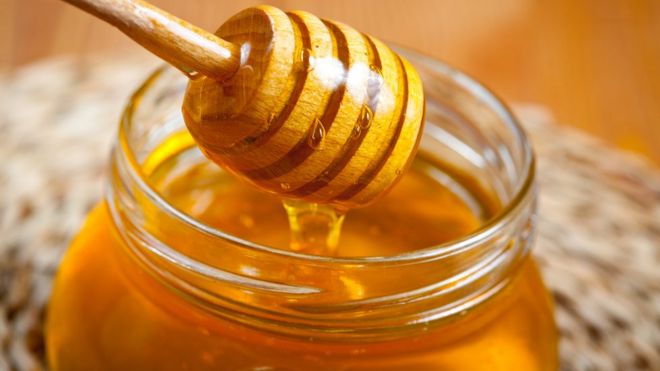 One step to achieve clear skin is to keep it well moisturized. Honey is not just a great moisturizer but is also embedded with a bunch of antibacterial properties that help in warding off infection.
Gently apply raw honey directly on your skin. Let it dry on its own and then rinse it off with lukewarm water. The water content in honey helps in deeply moisturizing the skin making it softer and supple. Follow this remedy once daily or every other day.
Another option is to mix one teaspoon of honey and two teaspoons of milk. Add one teaspoon of gram flour and mix it well. Apply it to your entire face and leave it on for 20 minutes. Rinse it off with lukewarm water. To enjoy a fresh, radiant and clear skin, use this face mask once a week.